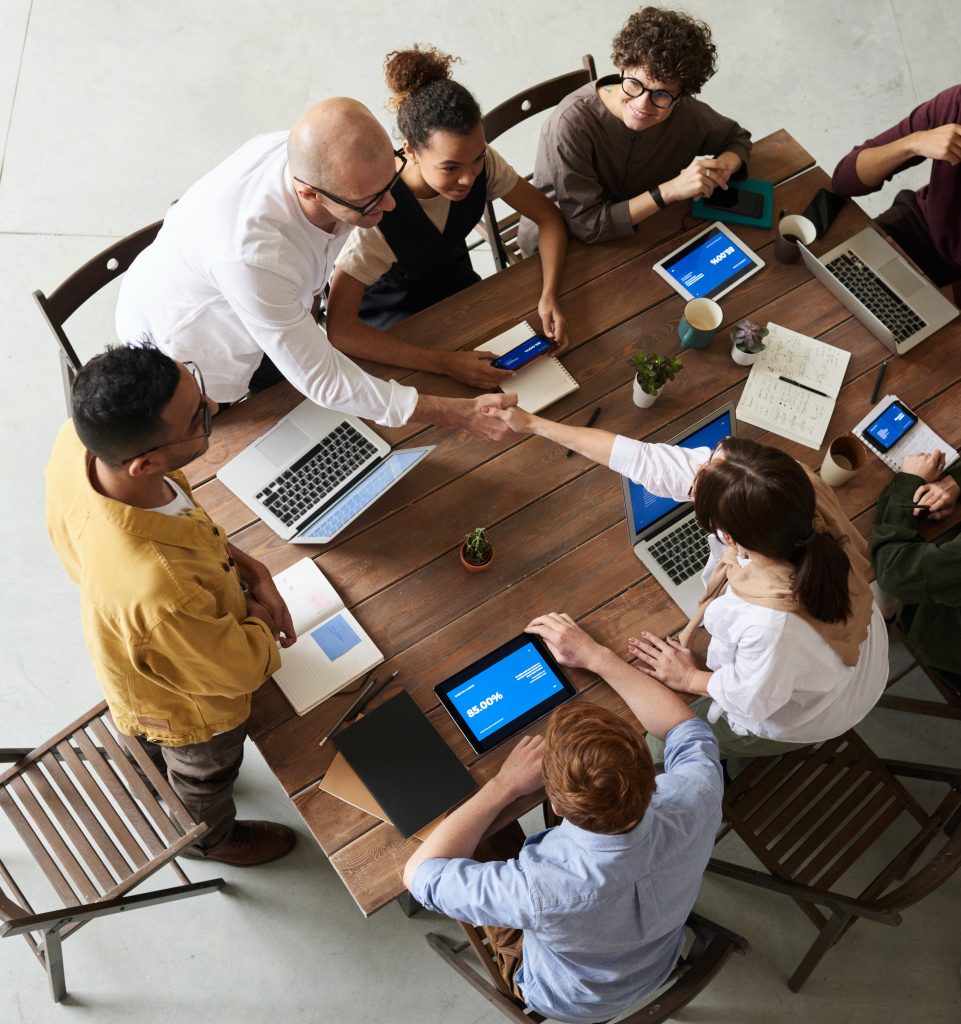 As organizations increasingly invest in emotional intelligence (EQ) skills training, what should they do about this important fact? The bulk of work at organizations is done by teams, and teams are made up of people with varying levels of emotional intelligence. The answer is clear: Offer your teams the opportunity to develop emotional intelligence skills at the team level.
EQ at the team level means members of the group are able to interact well with each other, and cross-functionally with people in other departments, on other teams, and even outside the organization. Teams whose members recognize unproductive emotions when they surface and manage them constructively will overcome interpersonal and inter-team challenges to achieve peak performance. High EQ teams make better decisions, foster a positive working environment, and adapt better to unplanned surprises (i.e., work moves to virtual, people come and go, priorities change, or competition grows).
The 4 Core Team EQ Skills
The team that handles their emotions well and builds healthy relationships is tapping into four core team EQ skills: emotion awareness, emotion management, internal relationship management, and external relationship management.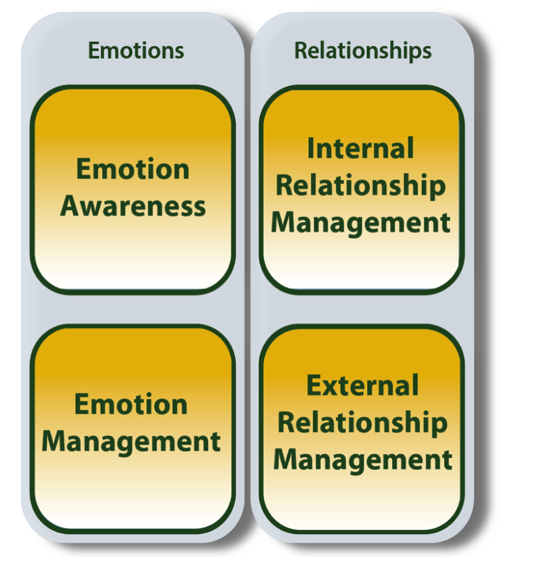 On a high EQ team, better awareness of emotions (emotion awareness) opens doors for team members to respond better (emotion management). By fostering positive working relationships within the team (internal relationship management), team members are better equipped to influence others and build relationships outside the team (external relationship management).
Research shows that teams that continually hone these skills can increase their ability to achieve goals, collaborate cross-functionally, build trust, establish group cohesion, complete tasks quickly, and manage stress during emotionally charged situations.
Team EQ Skills in Action
On nursing teams, for example, a high degree of emotion awareness and management is necessary to navigate notoriously fast-paced, high-stress tasks and decisions without butting heads with one another (internal relationship management) or coming across as callous or uncaring to patients and their families (external relationship management). Nursing teams high in team EQ will be better equipped to support each other through an extended shift or an overflowing unit, and to effectively manage handoffs with other teams to work quickly and collaboratively toward positive results. A recent study found that teams of nurses higher in group emotion management were not only more cohesive, but also that their bottom line patient care ratings were higher.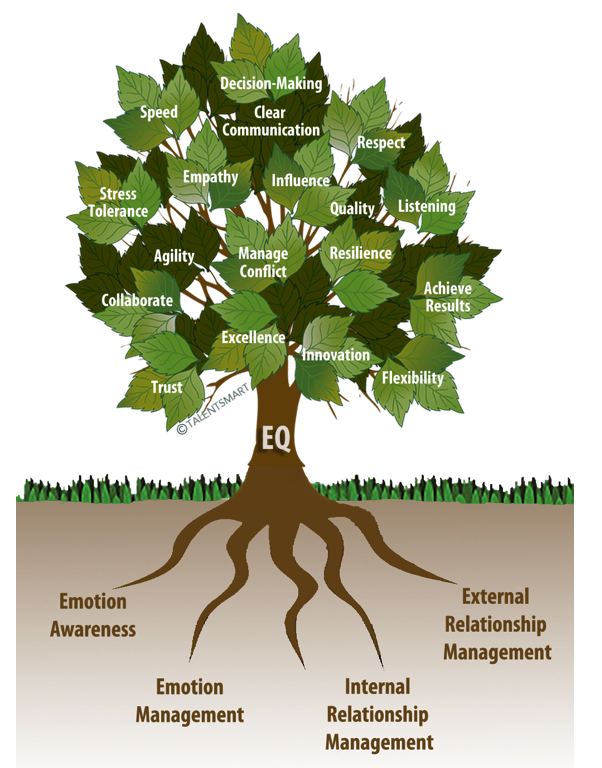 Team EQ is the Foundation of Critical Skills
The reason team emotional intelligence is so crucial to a team's success is that it supports the skills that are critical for success. For example, a team's ability to recognize and understand what a teammate is feeling increases that team's ability to listen, empathize, communicate, and influence that teammate. Similarly, building awareness of their emotional reactions to pressure will make it easier for a team to manage change flexibly and speedily while still showing respect and trust along the way.
From Insights to Action
Perhaps the most important finding in EQ research is that team EQ skills can be developed. With practice, teams who measure low in team EQ can work to improve their team EQ behaviors within six months to a year. These findings hold true for teams in various professions and across industries, all over the world.
To learn more about increasing your team's emotional intelligence, and TalentSmartEQ's products and programs to facilitate team development, contact TalentSmartEQ at 888-818-SMART or visit https://www.talentsmarteq.com/contact-us/