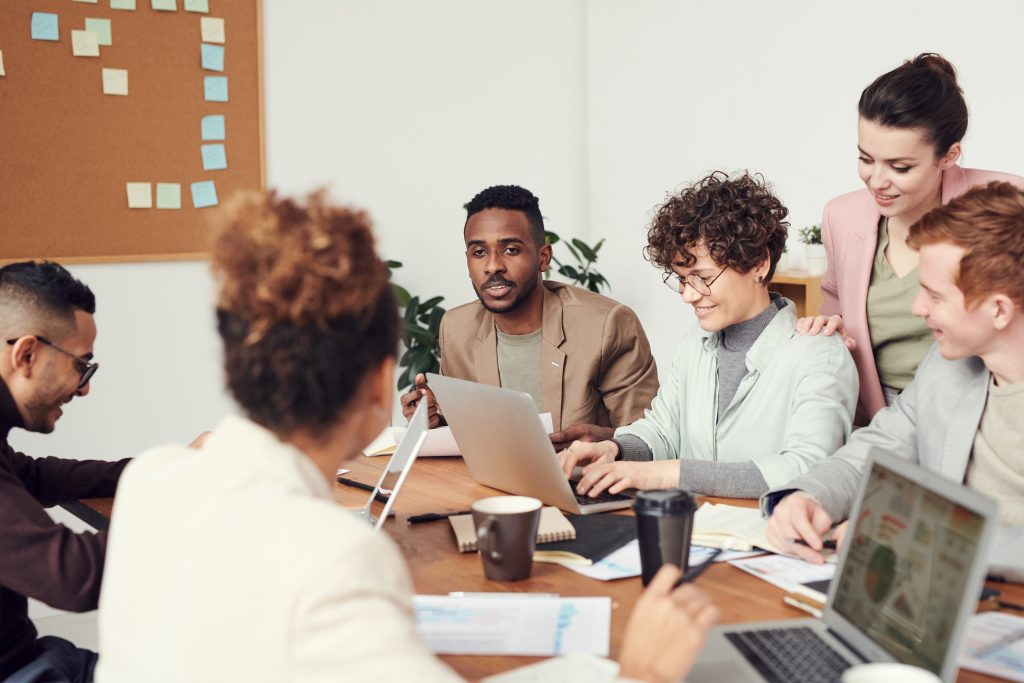 Emotional intelligence (EQ) is more in-demand than ever. In 2020 alone, EQ made the top 10 job skills on the World Economic Forum's report, the top five on the LinkedIn skills report, and the top four training priorities on Udemy's Workplace Learning Trends.
Improve Behavior Management, Build Relationships
Emotional intelligence (EQ) is your ability to recognize and understand emotions in yourself and others, and your ability to use this awareness to manage your behavior and relationships. One of the main reasons EQ is growing so quickly is that it's foundational to developing a whole set of other critical skills. Here are three relevant skills fueled by emotional intelligence that are particularly helpful during challenging and uncertain times.
1. Change Management
The effects of big change at work are so extreme that experts frequently compare it to the five stages of grief. Change is uncomfortable, emotionally draining, stressful, and can cause burnout. Worst of all, change begins a wicked cycle where exhaustion from change makes people more resistant to change. People skilled in EQ are better prepared to break this cycle and manage change by recognizing and understanding how change affects them and then managing their feelings and reactions.
EQ Skills Help You Navigate Change:In-person marketing meetings on Guy's team were always full of energized brainstorming and chatter. But, in the shift to remote meetings, they've lost their energy, and their usual surplus of ideas is running dry. Aside from going remote, Guy hasn't changed anything. Each subgroup's leader summarizes the work they're doing (i.e., articles, videos, and podcasts), but people tune out instead of engaging with questions, challenges, thoughts, or ideas. Guy is worried about his team but feels paralyzed. He needs to get people engaged, or the whole team is going to suffer. After talking with his wife at dinner, he begins to recognize two key things: 1) this change to remote work isn't going away anytime soon, and 2) he's paralyzed because he's afraid of making a big change to something they've done successfully for years. Once he recognizes this, he's quick to change their format. He leverages the breakout room feature, mixing the breakouts intentionally for interaction. When they regroup from breakouts, each group shares highlights. Energy and engagement spikes right away. Now more information is synthesized than ever. Guy succeeded because he recognized his team's disengagement (social awareness) and his own fear of change (self-awareness), and then he was able to move forward with a plan (self-management) and introduce a format encouraging interaction (relationship management).
2. Stress Management
Dr. Moira Mikolajczak found that people with high EQ report better moods, less anxiety, and less worry during times of tension and stress than those who can't identify and manage their emotions. This is because high EQ people have improved their ability to simultaneously engage their emotional and rational thinking. When confronted with stress, high EQ people can control what they do next. Instead of catastrophizing, casting blame or worrying, high EQ people find the silver lining, practice positive self-talk, and recall good memories. Once they get control of their reaction, they devise a plan of action.
EQ Skills Help You Tackle Your Stress: Right after the transition to remote work, Nitya couldn't slip back into "family mode" the way she used to when she got home from the office. With her work computer just in the other room, she found herself thinking constantly about that next meeting, email, or client while her kids tried to tell her about their day. Only after she caught herself missing what her kids were saying and making mistakes on multiple late evening emails did she realize her stress was a problem. To get herself back on track, she first reminded herself that she balanced her work and family for years without a problem. Then, she put together a plan. Each day when she stopped working, she would slip out the side door to her espresso machine on the patio. She would make a latte, sit, and drink it. She wouldn't check her phone or read. She would just sit and unwind. If something work-related came to mind, she would write it on a notepad as a to-do for tomorrow. The routine was simple, but it acted as the perfect mental transition between work and family. Post-latte, Nitya found she was able to turn off her work brain and turn on her family brain.
3. Effective Communication
The working world, and our lives, are made up of important conversations. At work, we give and receive feedback, deliver bad news, manage conflicts, and check-in with struggling coworkers…The list goes on. As different as each example seems, important conversations usually share three things in common: 1. opposing opinions, 2. strong emotions, and 3. pressure. Because developing EQ builds the connection between the emotional and rational parts of the brain, it equips people to manage their emotions under pressure and come up with an effective response in real time.
EQ Skills Help You Communicate Effectively: Dianne's in her first week of work at the front desk of a hospital's imaging department. Their appointments frequently run late, and she finds herself overwhelmed as she informs patients. When a patient begins to get upset, she boils over and snaps at him. He then complains, and her manager, who is displeased, has a long conversation with her at the end of the day. That night Dianne commits to adjusting her approach to these moments. The first thing she will do is take a deep breath and count to five before responding. Then, she will ask a question to learn why the patient is upset. Some people, she now finds, are quite nervous about the imaging procedure and their results (and she is able to talk them down). Others are anxious because they have somewhere to be (and she offers apologetically to reschedule). These small adjustments make a big difference in Dianne's ability to uncover slight differences in patients' needs and then address each accordingly.
From Insights to Action
The best thing about EQ skills is they can be developed with practice. Practicing any of above behaviors will build new habits for you too. The result is that when you're faced with a similar situation in the future, you will respond with emotional intelligence.
For additional TalentSmartEQ articles, visit https://www.talentsmarteq.com/articles/.