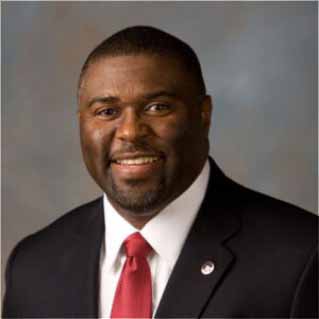 VICE PRESIDENT OF LAW ENFORCEMENT & GOVERNMENT
As TalentSmartEQ's Vice President of Law Enforcement & Government, Greg brings over 25+ years of experience to the team. His passion is in coalition building, strategic leadership, diversity, equity, and inclusion (DEI) leadership development, and helping unleash the power of EQ, especially in the law enforcement community. Before joining the team, Greg spent almost 4 years with the Ken Blanchard Companies as the Diversity, Equity, and Inclusion (DEI) Solutions Architect and Consulting Partner where he partnered with private and public sector companies to provide leadership development and DEI solutions to enable mindset shifts and skillset development for individual contributors, managers, senior executives, and organizations. Before that he spent over 20 years as a federal law enforcement agent with the United States Postal Inspection Service where he directed the coordination of policy, program management, strategy and risk management for criminal and compliance programs, and developed and implemented a national leadership development program that involved talent management, course development, succession planning, mentoring, executive coaching, and emotional intelligence assessments.
Greg is a contributing author to Breakthrough Mentoring in the 21st Century by Dr. Walter McCollum and has published articles in various academic journals. Greg has a BA in Sociology and an MA in Behavioral Science with a specialization in Negotiation and Conflict Management from California State University, Dominguez Hills, and a PhD in Management with a specialization in Leadership and Organizational Change from Walden University. His dissertation investigated the relationship between emotional intelligence and leadership styles of law enforcement executives. He is also certified in Diversity and Inclusion from Cornell University and in emotional intelligence from Emotional Intelligence Learning Systems.
Greg currently lives in Houston, TX with his wife, and has two adult children. He enjoys reading, horseback riding, jet skiing, and mentoring student athletes in his spare time.