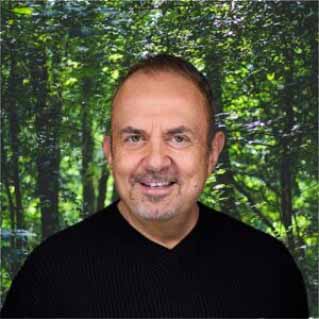 As a Director of Training at TalentSmart, David offers over 20 years of experience in leadership development, on-boarding, facilitation, diversity and inclusion, emotional intelligence, personality assessments, and organizational development. He has lead Learning and Development teams with General Nutrition Centers, Dollar General Corporation and Landry's Restaurants.
In addition to his role as a Director of Training, David is also a facilitator of all TalentSmart's training programs and is master certified to facilitate TalentSmart's Mastering Emotional Intelligence Train-the-Trainer program.
Through David's facilitation, he brings real world application with his diverse background in the retail, restaurant, and corporate worlds where he connects emotional intelligence to everyday affairs. His change management and multi-generational expertise provide an additional layer of understanding in bringing a connection with EQ.
David's accolades include: A member of Dollar Generals Top 125 Training Team for 5 consecutive years beginning in 2011; Recipient of Training Magazines Top 125 Best New Initiatives in 2016; and Nashville's LGBTQ+ Business Leader of the Year in 2015 while being named to Nashville's Unite Magazine 25 Most Influential LGBTQ Men of 2015.
David received his BSBA in Business and Finance from Robert Morris University in Pittsburgh, Pa and holds many Learning & Development certifications that continue to enhance his work with emotional intelligence