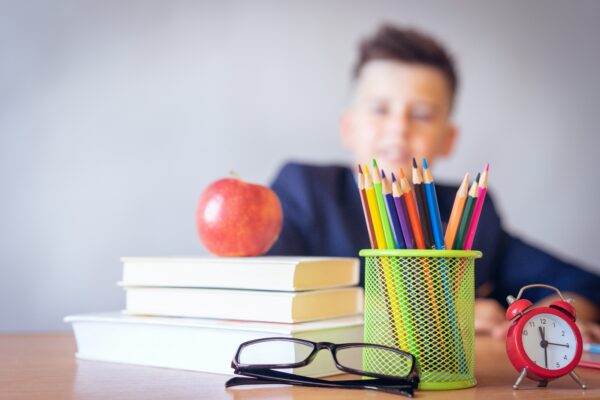 How important is Emotional Intelligence as we head back to school?  Extremely!  And who might benefit from a shot of EQ?  Teachers, parents, and students!  Let's dive into the four core skills of Emotional Intelligence and look at a strategy from each that will help everyone have a smoother school year. 
4 Strategies for Helping Students Develop Emotional Intelligence
Social-Awareness
One of the most difficult parts of heading back to school is the fear of the unknown.  The added layer of this school year is that for many, it's the first time since the start of the pandemic that school may be getting back to normal.  Starting with the strategy of Understanding the Rules of the Culture Game, will prove to be essential.  Ask questions to ensure you understand what new policies and procedures are in store for you beforehand.  Listen and observe what others say and do and how they interact.  Refrain from judging and ask clarifying questions.  Be as prepared as you can before stepping back into school whether you are a teacher needing to understand what you need to know, a parent who wants to understand how your child is being treated during the school day, or a student who will need to navigate a place that may be a bit unfamiliar.
Self-Awareness
Once you understand what you are returning to for the school year, take some time to understand your feelings about what you've learned.  The more self-aware you are, the more smoothly the school year will be.  Consider the strategy of Know Who and What Pushes Your Buttons.  Be honest with yourself and ask what triggers you about heading back to school.  Is it something about pandemic rules? Could it be a new teacher you know nothing about?  Or is it as we mentioned earlier, the fear of the unknown?  Which ever it is, stop and describe what triggers your emotions and describe how you react to that trigger.  Once you are aware, you'll be better prepared to do something about it. 
Self-Management
This is where the skill of self-management comes into play. Employing the strategy of Take Control of Your Self-Talk takes what you are now aware of that triggers you and puts that knowledge into action.  That little voice in your head that may be encouraging the trigger you just uncovered is owned by you.  Instead of allowing that voice to be negative, switch it up and create a short, positive self-talk that sounds like you.  Perhaps you are triggered by the fact the past several years pandemic rules have made you anxious.  Instead of self-talk that sounds like… 'Here we go again, I hate this!' Try something that will serve you more positively, such as… 'Let's work with this and see what happens!'
Relationship Management
Ultimately, school is about relationships and how you interact with each other.  The strategy of Remember the Little Things That Pack a Punch may sound simple but just like the name of the strategy, can be a game changer. Make a habit of incorporating phrases like 'thank you', 'please', and 'I'm sorry' into as many relationships as possible.  You'll be pleasantly surprised at the positive responses that will follow.   
The 2022 school year can be pivotal in everyone's lives if we all use a bit of emotional intelligence.  Practice these EQ skills and your year should be an effective one. 
By Director of Training, David Brzozowski
Related Articles: