About Our Client
For more than 75 years, Nestlé Purina has been advancing the science of pet nutrition using cutting-edge technology and research so that people can help their dogs or cats be healthy and happy.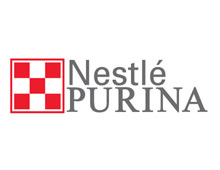 Their Challenge
Nestlé Purina, with its deep history, marquee clients, steady culture, and high retention rates, identified emotional intelligence as a core competency for their sales division. They wanted to establish a code of conduct, invest in personal development for sales associates handling demanding clients, and incorporate emotional intelligence in performance evaluations.
Our Solution
TalentSmart provided a master certified trainer to facilitate a pilot session with directors followed by a one-day Discovering Emotional Intelligence program for groups of 25 to help associates set goals and commit to specific EQ actions to practice during the year. After a successful session, the organization requested repeated sessions be made available to associates through open-enrollment programs across Nestlé Purina. Participants self-assess before the session, enjoy engaging activities, watch emotional intelligence in action, discuss emotional intelligence at Nestlé Purina, identify specific strategies that will increase their emotional intelligence and complete an emotional intelligence action plan by the end of the session. Additional programs have been requested for special audiences such as the company's Women's Leadership Forum.