About Our Client
Headquartered in Cincinnati, The Kroger Co. is one of the nation's largest grocery retailers. Kroger spans many states with store formats that include grocery and multi-department stores, convenience stores, and mall jewelry stores. They operate under nearly two dozen banners, all of which share the same belief in building strong local ties and brand loyalty with their customers. They are proud to fly the Food4Less and Ralphs banners.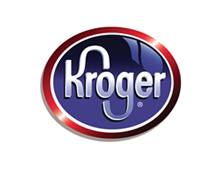 Their Challenge
Kroger wanted to provide their workforce at Ralphs and Food4Less the opportunity to rate the organization, the work environment, and the leadership team. The challenge included reaching staff who speak multiple languages and who work on the grocery store floors, not in front of a computer. How does this type of organization accurately survey a division with more than 30,000 employees and give specific feedback to key executives?
Our Solution
TalentSmart consultants implemented a two-phase project, administering first a brief, non-intrusive upward feedback survey for employees, followed by a 360° leadership assessment for key executives.
Phase 1: Employee Survey
After reviewing the organization's vision, mission, and business priorities, TalentSmart consultants worked closely with the company's human resources executives to develop a survey that would bring employee opinion to the table. The climate survey objectives were threefold: 1) tap in to the observations and good ideas of Ralphs and Food4Less employees; 2) gather baseline employee perceptions of leadership, job satisfaction, and company values; and 3) provide a summary of strengths and concerns by department to facilitate targeted improvements. TalentSmart hosted an online survey in multiple languages on a customized platform, and provided a paper-based version for employees without access to a computer. With support from the executive team, the survey went live and was distributed to all staff.
Results were delivered in a comprehensive report and presented to the division presidents and their executive teams. The report included 20 "filters" of the data to provide different perspectives based on employee demographics, as well as a summary of employee responses to open-ended questions. The survey achieved a tremendous response, with a 99% confidence interval in the data. The results were disseminated via cascading communication throughout the division with responsive action planning by the executive team. Employees not only received specific results; they also saw the company take targeted action based upon their feedback.
Phase 2: 360° Assessment
The CEO at Food4Less was the first to step up and seek feedback from his direct reports to gain insights regarding his leadership via TalentSmart's 360° assessment. He met with his executive team to share what he had learned, to thank them for their suggestions, and to commit to working on a few key areas highlighted by the feedback. Each member of the executive team followed suit.
TalentSmart coaches worked directly with the Food4Less VP of human resources to administer 360° Refined, a full 360° leadership assessment, across multiple states for executives in specific regions who reported to the CEO. Each executive sat down with a TalentSmart executive coach to discuss his or her scores and feedback in a confidential, face-to-face meeting to better understand the key leadership behaviors that would take his or her leadership performance the farthest.