About Our Client
Covenant HealthCare is a 4,000-employee, Michigan-based medical facility with 600 beds and a complete range of medical services. The company has more than 20 inpatient facilities and offers convenient and easy access to high-quality care.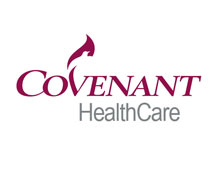 Their Challenge
Covenant set out to bring about major changes in the professional development, satisfaction, and retention of all staff. Using average system-wide employee satisfaction surveys several years back, senior executives sought to improve the emotional intelligence of 210 leaders throughout Covenant.
Our Solution
After researching different emotional intelligence programs, Covenant chose a Train-the-Trainer certification approach to equip their internal organization development professionals with TalentSmart's dynamic, rigorous, and practical curriculum for in-house emotional intelligence sessions. After conducting small group sessions for 210 leaders, Covenant implemented follow-on coaching. TalentSmart's suite of Emotional Intelligence Appraisal assessments gave Covenant the strategy they needed to take their one-on-one coaching efforts to the next level. Managers are now practicing their EQ skills to develop and engage their employees. Productivity and team cohesiveness improved in work groups after the managers reported that their emotional intelligence coaching taught them how to better express themselves when upset and watch their nonverbal reactions when faced with changes in the work unit.