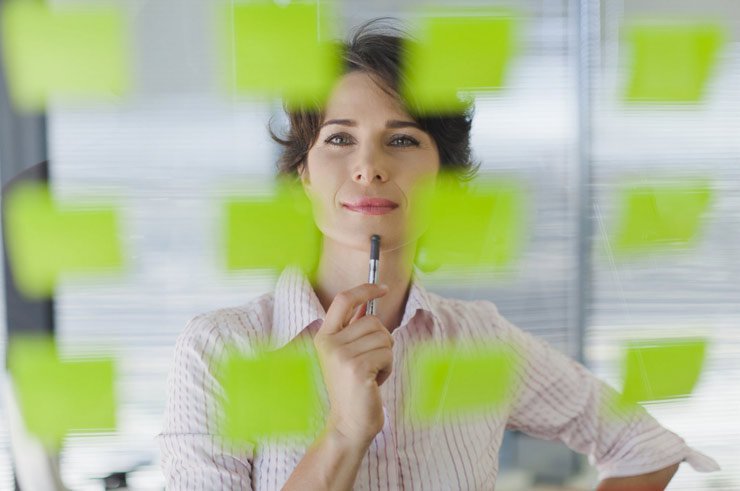 Step 2: Take Control of Your Emotions
While it's impossible to control how things make you feel, you have complete control over how you react to your emotions. First, you need to be honest with yourself about what you are feeling and why you are feeling it. From there, it's much easier to channel the emotion into producing the behavior that you want. The key is to identify and label your emotions as you experience them. Associating words with what you are feeling makes the emotion tangible and less mysterious. This helps you to relax, figure out what's behind your emotion, and move forward. If you try to stifle your emotions and tackle your work without addressing them, they will slowly eat away at you and impair your focus.
Step 3: Sustain Your Focus
We all know that frustrating feeling of sitting down to tackle something important, only to quickly lose focus when we expected to dive right into the task. It takes time for your mind to become fully immersed in an activity. Studies have shown that it takes five to twenty minutes before people start to focus. If you can force yourself to persist in the activity in spite of any distractions for twenty minutes, the chances are much higher that you will be able to sustain your focus and find a state of flow. The best way to do this is to put away or turn off all of your typical distractions (phones, e-mail, social media), then keep an eye on the clock until you've done nothing but your task for a good 20 minutes, even if you aren't getting much done. Chances are that things will really start cooking for you once you hit the twenty-minute mark.
Step 4: Take Breaks
Our brains and bodies simply aren't wired for prolonged periods of work. While it might seem as though sitting at your desk for eight hours straight is the best way to get all of your work done, this can work against you. Research has shown that the most productive work cycle tends to be fifty-two minutes of uninterrupted work, followed by seventeen-minute breaks. While it probably isn't realistic to structure your schedule this rigidly, for most people, the battle is won by just remembering to take breaks. Just be certain to pepper several short breaks throughout your day.
Step 5: Shift Sets
Once you've taken a break, you must shift your focus back to your task. No matter how "in the zone" you were before taking a break, you'll sometimes find that you're back to square one when it comes to focus. To do a proper set shift, you have to reorganize your thoughts by following steps one through four above, especially if you're having trouble diving back into the task. You'll find that getting back into flow quickly after a break is very doable, but it must be done purposefully.
Bringing It All Together
Organizing your mind to experience flow isn't particularly difficult, but it does require attention and monitoring. Lean on these five steps any time you need to get more done.
ABOUT THE AUTHOR:
Travis Bradberry, Ph.D.
Dr. Travis Bradberry is the award-winning coauthor of Emotional Intelligence 2.0 and the cofounder of TalentSmartEQ® the world's leading provider of emotional intelligence tests and training serving more than 75% of Fortune 500 companies. His bestselling books have been translated into 25 languages and are available in more than 150 countries.
Dr. Bradberry is a LinkedIn Influencer and a regular contributor to Forbes, Inc., Entrepreneur, The World Economic Forum, and The Huffington Post. He has written for, or been covered by, Newsweek, BusinessWeek, Fortune, Fast Company, USA Today, The Wall Street Journal, The Washington Post, and The Harvard Business Review.